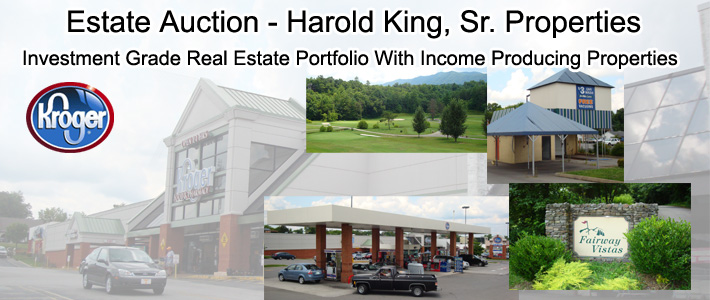 Friday and Saturday, August 21st and 22nd, 2009
Alcoa & Townsend, Tennessee
Harold King, Sr. was a well-known CPA and real estate developer in Blount County who had a wide range of investments and real estate holdings in Alcoa and Townsend, Tennessee.
He owned and developed both commercial and residential projects including a Kroger shopping center in Alcoa and Laurel Valley, an extensive private residential development in Townsend.
Mr. King was involved in the development of the Laurel Valley Golf and Country Club, a 18 hole championship golf course designed by Edmund B. Ault, ASGCA. He sat on the board of Blount Memorial Hospital for many years and developed the Townsend Medical Clinic as well as several other commercial and office buildings.
Mr. King owned numerous prime commercial and residential investment properties at the time of his death, and Furrow Auction Company is honored to present this auction of his real estate holdings on behalf of his estate.